With the advancement of science and technology, a kind of airless tire for electric vehicles has appeared on the market. So which is better, airless tires and pneumatic tires for electric vehicles?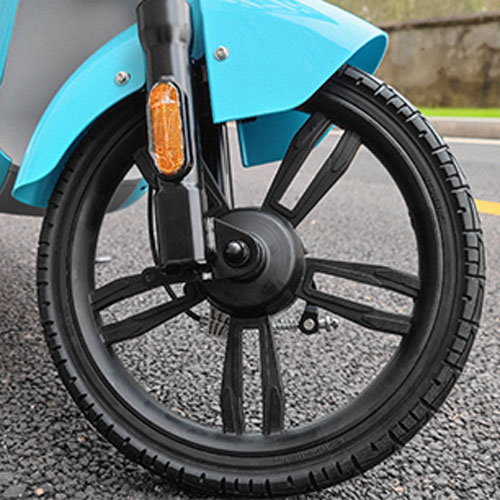 First of all, we have to understand what is a pneumatic tire? airless tires are tires that do not need to be inflated, and can bear a certain amount of cushioning by relying on the material and structure of the tire itself.
Secondly, compared with ordinary tires, airless tires have the following characteristics:
airless tires:
1. No inflation, no tire blowout.
2. Good wear resistance, no need to worry about nails.
Ordinary tires:
1. It needs to be inflated. Usually, it needs to be replenished after a period of time, which is rather cumbersome.
2. It is easy to cause tire blowout after nailing.
3. Too much inflation can cause a tire blowout in hot weather.
By comparison, it can be found that the airless tires tires do not need to be inflated, and there is no need to worry about tire blowouts, which eliminates the risk of tire blowouts during riding, and has better safety performance than ordinary pneumatic tires. Therefore, in terms of safety, airless tires for electric vehicles are better than ordinary pneumatic tires.